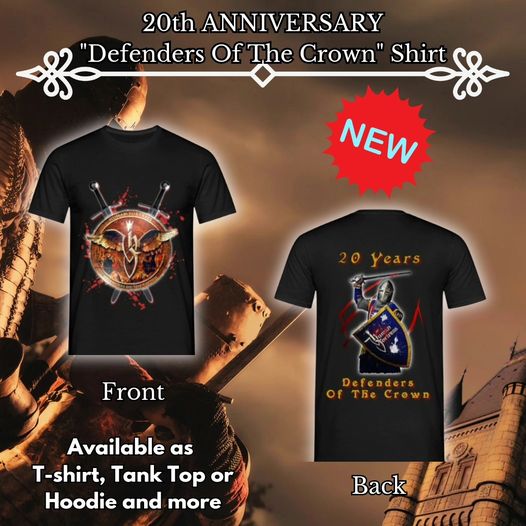 English:
Hi guys, here we present you our "Defenders of the crown" 20th anniversary t-shirt.
What do you think about the design?
Yes…We know it…they are expensive…but currently we don't want to take the financial risk of printing a large number of shirts and then maybe being stuck with them.
The shirts are printed only when they are ordered. Thus, the high price comes about. We are sorry that it is not otherwise possible to offer you the shirts.
You can get the shirts in our webstore :